[ad_1]

Date: March 7, 2020
Location: Takhini River Road Staging Area, Braeburn, Yukon
The Klondike Snowmobile Association's Annual Dawson Overland Trail Group Ride will be departing from the Takhini River Road Staging Area at 8 a.m. (please be unloaded and ready to ride at 8, and if you need directions to the staging area you can contact the Klondike Snowmobile Association), having lunch at Braeburn Lodge, and returning to the staging area that evening. They will also be stopping for short breaks at several points of interest along the way. One-way Whitehorse to Braeburn is also an option—however, any riders doing that will have to make their own arrangements for getting themselves and their snowmobiles home. If you plan to do so, please indicate when you register. If desired, the K.S.A. can try to pair you up with any others doing the same.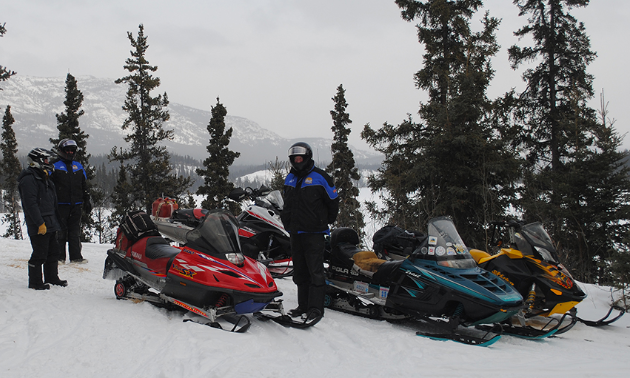 The Klondike Snowmobile Association's annual group ride from Whitehorse to Braeburn and return via the historic Dawson Overland Trail will be on Saturday, March 7, 2020.
Photo courtesy James Connor
The Klondike Snowmobile Association will lead the ride. All participants will be responsible for their own snowmobiles, gas, equipment, etc. Helmets and safe riding practices are mandatory for all K.S.A. rides.
Please keep in mind that this is a full day of riding on a class 5 remote wilderness trail that is approximately 200 kilometres round-trip.
This ride is free and everyone is welcome to come. In order for volunteers to plan and for the K.S.A. to contact you if there are any last minute changes, pre-registration is required at least 24 hours prior to the ride. This ride, as always, is subject to adequate trail conditions and suitable weather on the day of, so please register prior to the ride and check this page the morning of the ride for updates.
If you have any questions, need directions, want to register, or have registered and want to cancel please contact the Klondike Snowmobile Association.



[ad_2]

Original Post Click Here